ASUS Zenbook news
ASUS Zenbook news CES
CES 2022. ASUS Zenbook belongs to the most attractive high-end notebook lines in the industry and the presentation in las vegas of the new generation confirmed the hopes with 4 new models.
They stand out for the quality of construction; reduced weight and thickness; OLED screens; mobility aptitude and autonomy; plurality of hardware with new Intel Alder Lake and AMD Ryzen processors, and the icing on the cake of an incredible folding.
We rewatched each and every news item.
ASUS ZenBook 14 OLED (UM3402)
A amazing 14-inch OLED display It is the first thing that catches the attention of the model with which we started the presentation.
Its panel with native 2.8K resolution and 16:10 aspect ratio gives a refresh rate of 90 Hz, a contrast ratio of 1,000,000:1 and a response time that drops to a minuscule 0.2 ms.
It supports the VESA HDR500 True Black standard for 550 nits of brightness and is ratified and certified by PANTONE.
Holds 100% of the DCI-P3 color gamut.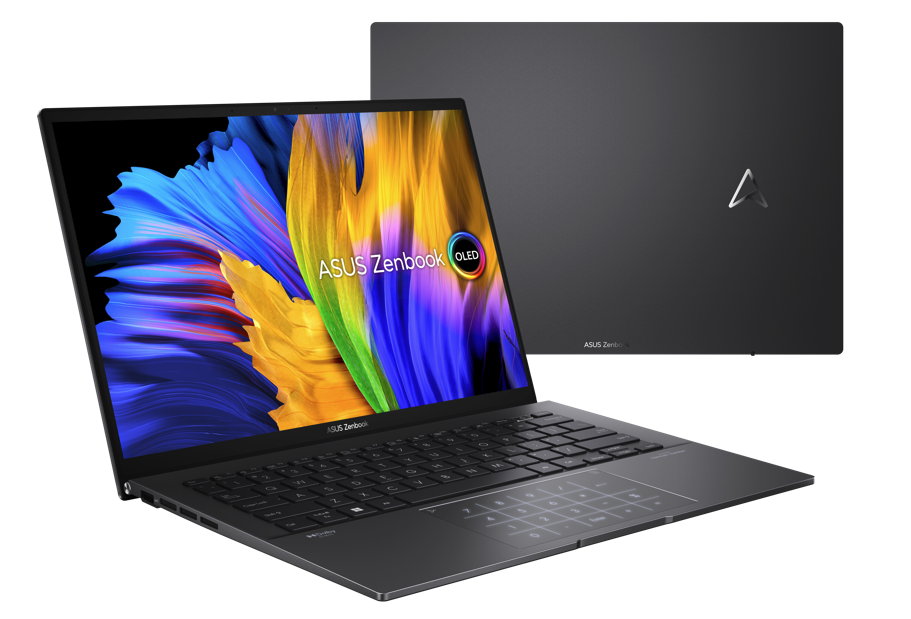 The chassis is made of an alloy of aluminum and has a new ASUS logo design on the lid.
Very attractive, with minimal size bezels, its screen-to-body ratio is 90%, while the hinges open 180 degrees.
Its dimensions speak of its thinness (313.6 x 220.6 x 16.9 mm) and lightness, below 1.4 kg in weight.
Its hardware base is commitment of the AMD Ryzen Mobile, with models like the Ryzen 7 5825U 'Cezanne' series with eight cores and sixteen processing threads.
It is accompanied by up to 16 Gbytes of LPDDR4X memory, while the storage inside is covered with up to 1 Tbyte PCIe 3.0 solid-state entities.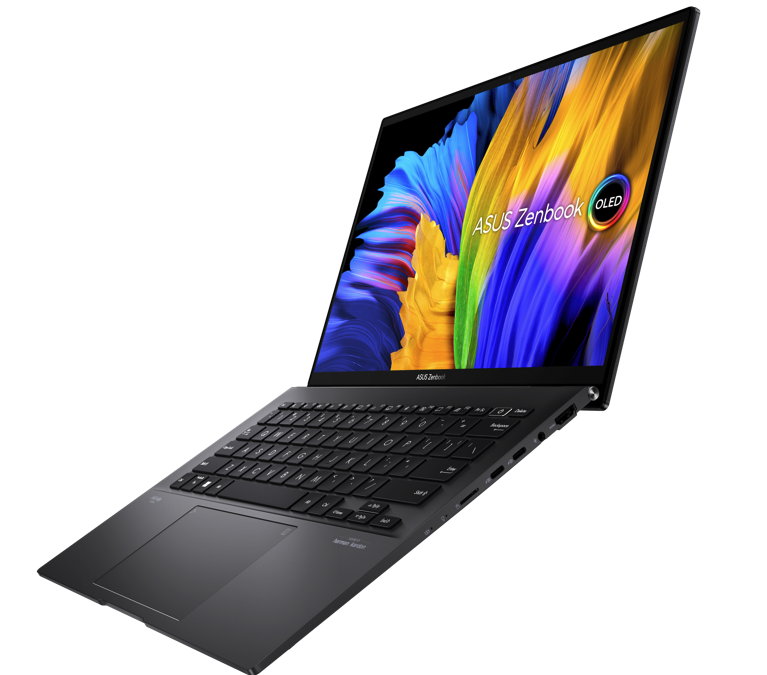 Supports the new generation of wireless networks WiFi 6E and ASUS WiFi Master Premium technology.
Also Bluetooth 5.2 and has USB 3.2 Gen2 Type-C ports, Tipi A, HDMI output, and microSD memory card reader.
Its audio system has been maximized with stereo speakers and tuned by Harman Kardon audio experts, while its lithium-polymer battery provides a splendid 75Whr capacity for quite a few hours of battery life.
ASUS ZenBook 14 OLED (UX3402)
It is the version similar to the previous one with new generation Intel processors, the Alder Lakes. It supports the incredible 14-inch OLED screen and its native 2.8K resolution, as well as the attractive aluminum chassis and its thickness and weight reduced to 1.39 kg.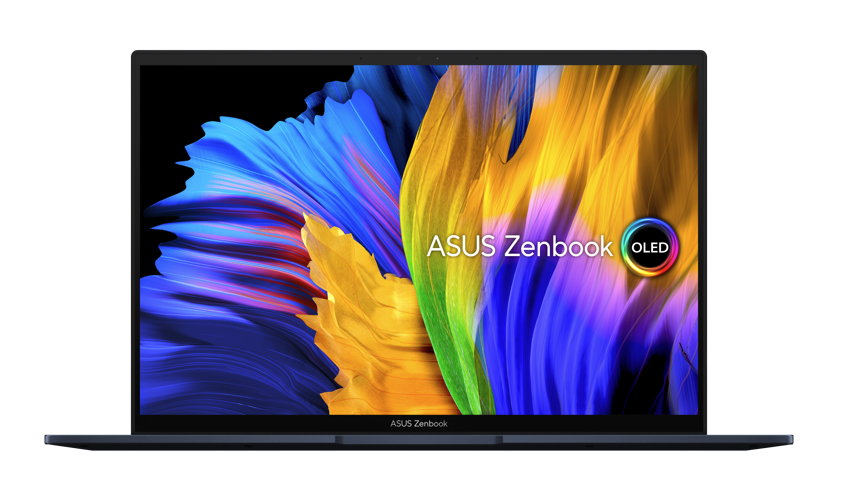 Intel's latest processing interface leaves over AMD's version, improve RAM through LPDDR5 and 5,200MHz, and mount a 1 GB SSD connected to PCIe 4.0.
Another change comes from the support for 2 Thunderbolt 4 ports (compatible with Display Port) and a bandwidth of 40 Gbps.
The rest of the connectivity elements are exactly the same as the model with an AMD central processing unit, introducing Wi-Fi 6E and Bluetooth 5.2, the maximized audio system and the capacity battery.
This version with Intel, gives 2 different color finishes.
ASUS Zenbook 14X OLED (Space Edition)
A particular version based on the previous ones that adds to the precious aluminum chassis a lid that has the only ZenVision screen inspired by the data paper of a spaceship.
This screen is a 3.5-inch OLED-panel that accepts a resolution of 256 x 64 pixels and a brightness of 150 nits, giving it a personalized and very particular look.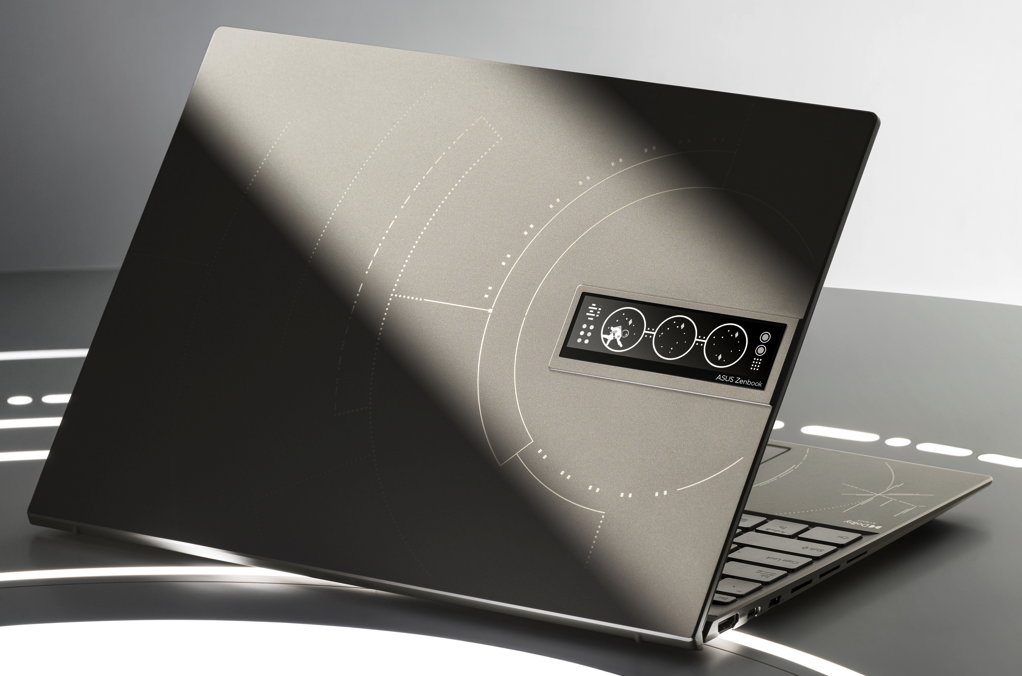 has a display 14-inch diagonal OLED that has multi-touch technology inside.
Its native resolution is high, 2880 x 1800 pixels, as well as its 90 Hz update continuity, complemented by a response time of 0.2 thousandths of a second.
It supports the VESA HDR500 True Black standard for 550 nits of brightness and is ratified and certified by PANTONE. Holds 100% of the DCI-P3 color gamut.
It is powered by the latest generation of processors Intel Core H-series paired with up to 32GB of LPDDR5 memory and a 1TB M.2 SSD connected to PCIe 4.0.
To keep temperatures under control, it has a particular high-efficiency cooling system, with dual fan cooling and heat pipes.
When it comes to connectivity, it gives 2 Thunderbolt 4 ports, a USB 3.2 Gen2 port, a full-size HDMI 2.0 port, a 3.5mm mixed audio jack, and a microSD card reader.
The much more advanced wireless rule for Internet connection Wi-Fi 6E and Bluetooth 5.2 is not missing.
Its battery has a capacity of 63 Whr, while its dimensions and weight hold the adjusted values of the rest of the recent ASUS Zenbook, 311 x 221 x 15.9 mm and a weight of 1.3 kg.
ASUS Zenbook 17 Fold OLED
We leave the star of the presentation for the denouement and it so happens that the Taiwanese firm has produced a portable with malleable OLED panel and a unique hinge system that will amaze with its colossal utility.
Fold it up and you'll have an ultra-portable and easy-to-carry 12.5-inch device, while unfolding it you'll have a 17.3-inch display that provides an immersive viewing experience.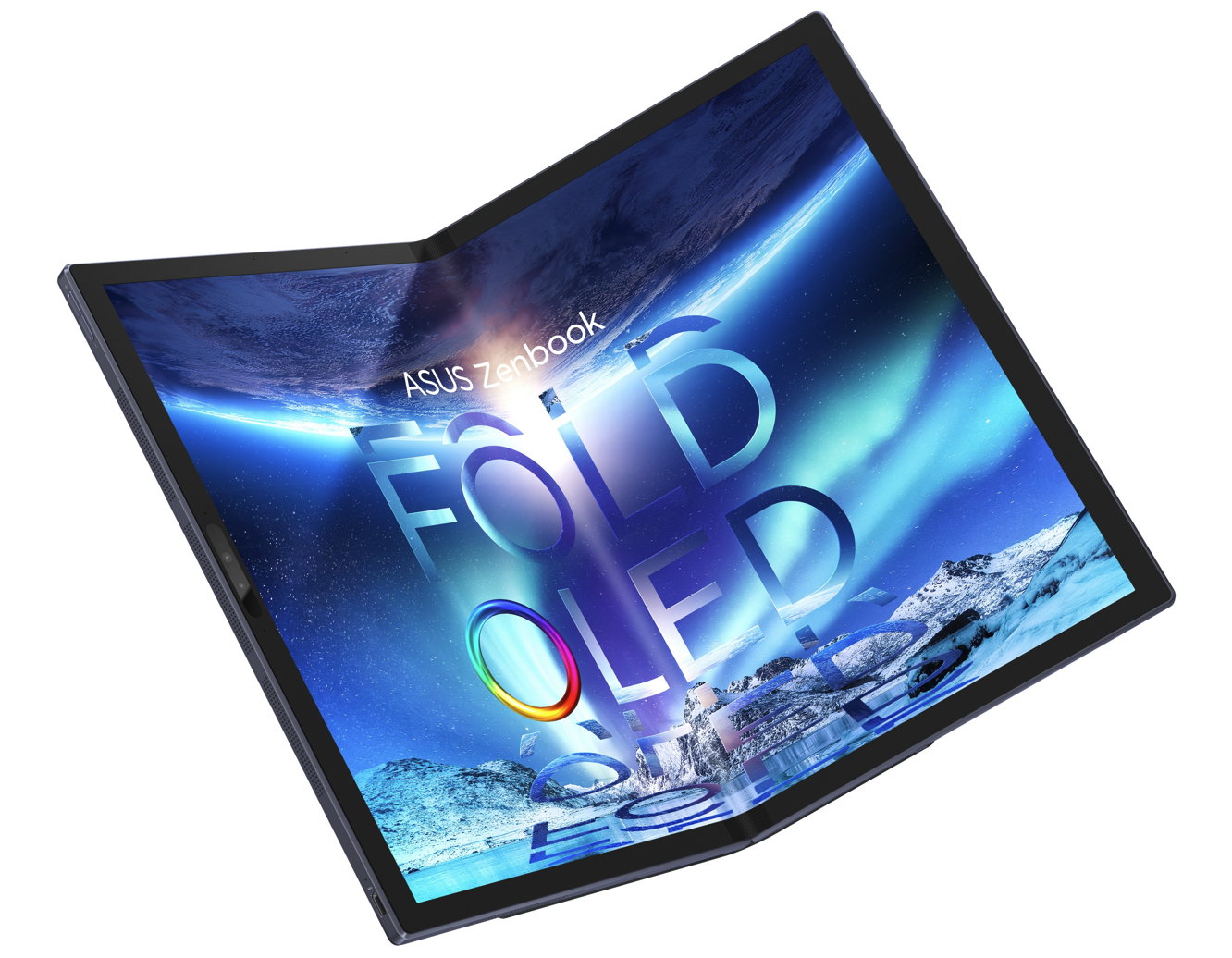 Unfolded, the screen gives a resolution of 2560 x 1920 pixels for a 4:3 aspect ratio.
The display supports hundred% of the DCI-P3 color gamut and provides outstanding level values: dynamic contrast ratio of one million to one; response time of 0.2 thousandths of a second; 90Hz refresh rate and certification for HDR 500 True Black Prominent Dynamic Range rule and PANTONE certification.
This interesting device is powered by the latest Intel Alder Lake central processing unit, it can equip up to 16 GB of LPDDR5 RAM and a 1 TB M.2 SSD for storage.
It has ASUS WiFi Master Premium technology, which apart from WiFi 6E Dual-band includes ASUS signature SmartConnect technology to improve signal performance, safety and distance.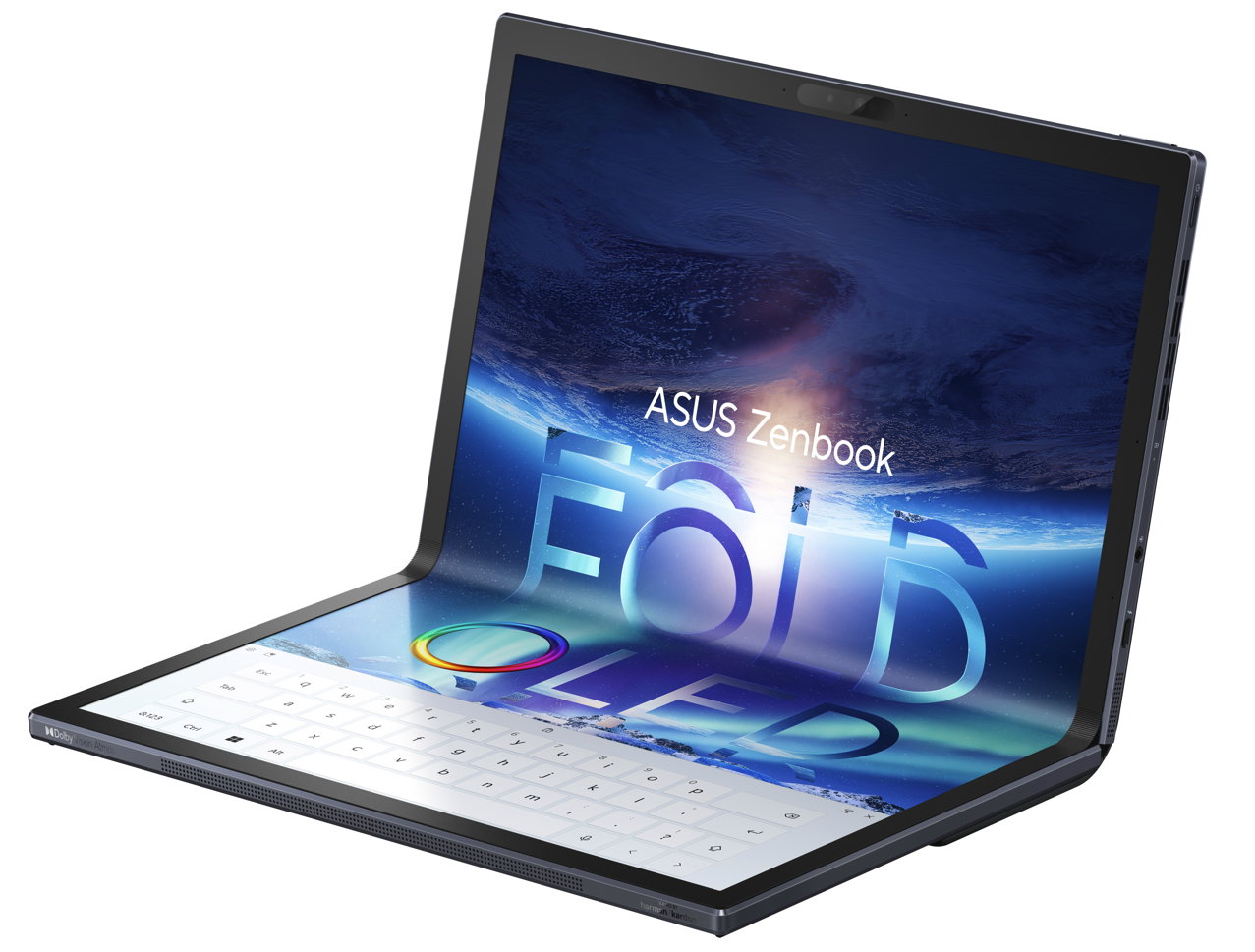 This foldable Zenbook features an ASUS ErgoSense designed Bluetooth keyboard with 1.4mm key travel, optimizing typing accuracy and providing the peace of mind of using a desktop PC keyboard.
Strengthening the sound system, it has 4 loudspeakers certified by Harman Kardon specialists and compatible with Dolby Atmos.
It has a Thunderbolt 4 to USB Type C port for charging the 75 Wh battery that it includes. Its approximate weight with the keyboard included does not exceed the barrier of 2 kilos.
An acceptable icing on a truly sensational ASUS Zenbook of which we do not know price and availability.